Innovation at the service of the well-being of the environment, people and territory.
Our commitment for a more sustainable future.
For planet
We are constantly looking for productive solutions that preserve natural resources and fight climate change. Through the use of recycled raw materials, the reduction of waste and the choice of renewable energy, we contribute to a development model that respects the ecosystem.
For People
The quality of life of those who work in Scilm is at the centre of all our company policies. We act to spread the culture of health and safety and to create a work environment that is not only stimulating on a professional level, but also collaborative, inclusive and respectful of diversity.
For Work
Sustainability must be a collective commitment: only together can we consolidate eco-sustainable dynamics and processes. As part of a community that shares a single planet, we work to increase the environmental awareness of all our production partners by promoting careful and responsible management of the supply chain.
Index
FSC Certification | FSC-C180581
100% FSC-certified wooden dowels
Many of our furniture components contain wooden dowels. In 2022, we started FSC certification for Catenaria profiles and refrigerator bases, which are now 100% FSC-certified.
Tree planting
62.42 tons of CO2 absorbed in one year
Each tree is a natural "air conditioner". For this reason, in 2020 we decided to plant, within the green areas of the industrial area surrounding our plant, over 40 trees, chosen from Carpinus Betulus, Populus Alba and Celius Australis.
Aluminum
A material that is 100% recyclable and reusable over and over again.
Scilm prefers aluminium for its products, the metal with the lowest ecological footprint. Over 90% of Italian aluminium comes from recycling, allowing huge savings in terms of energy and waste disposal.
14001 certification
The guarantee of an efficient environmental management system
The certification testifies to Scilm's constant effort in keeping the environmental impacts of its business under control, identifying and planning both direct and indirect improvement interventions.
Photovoltaic panels
Self-production of 30% of the energy used.
A company photovoltaic system has been active since 2017, it allows us to transform solar energy into electricity, covering 30% of our needs. A fundamental element in our sustainable efficiency policy.
Filtered water
100.000 fewer plastic bottles every year.
Since 2019 we have been giving each employee an aluminium bottle that can be filled using the filtered water dispensers installed in each department. This way each of us can contribute with a small daily gesture to reduce plastic pollution.
Canteen service
Less car trips, more free time for yourself.
Our recently established in-house canteen service is used by more than half of our collaborators: in this way we have limited car trips for the lunch break, reducing polluting emissions, and bringing forward the company closing time, in favour of personal free time.
Maternity
100% of women work part-time when they return to the company
Within the family support policies, we offer all women returning from maternity a part-time contract, in order to allow them to gradually resume their business while continuing to spend as much time as possible at home and in the company.
1FSC Certification | FSC-C180581

2Tree planting

3Aluminum

414001 certification

5Photovoltaic panels

6Filtered water

7Canteen service

8Maternity
Sustainable packaging
Eco-sustainable solutions for packaging: when less is more.
Reduction of the environmental footprint
A year-long project with the aim to rationalize all packaging.
In 2021, Scilm embarked on a path intended to optimise the eco-sustainability of the packaging it uses. The solutions implemented have allowed us to minimise our environmental impact in this regard while still providing good protection for products sent.

The interventions described here involved more than twenty packaging product codes that have been replaced or modified.
Researching alternative materials
Our main goal was to gradually phase out polystyrene, a material with a high environmental impact, which is difficult to reuse and expensive to dispose of, replacing it with eco-compatible materials.
Reduction in quantity
We have focused on reducing the thicknesses of plastic films in order to limit the use of this material, and generally to reduce packaging that is not strictly necessary.
Reduction in variety
We have made a gradual transition from plastic (PP or PE) to paper/cardboard in order to reduce the environmental footprint and facilitate composting. Where this was not possible, we switched from virgin plastic to regenerated plastic.
Before
After
Recycled cardboard for empty spaces:
taking many new opportunities.
Until recently, we used fillers in expanded polystyrene chips for empty spaces in packages. We are now using cardboard recovered from packaging already used in-house, which is processed to increase its volume.
Action take regarding polystyrene
Honeycomb cardboard: hard-wearing, lightweight, 100% recyclable.
Dividers: transition from polystyrene to honeycomb cardboard, an exceptional material that provides excellent shock absorption.
Before
After
Action taken regarding rigid plastic
Cardboard corner protectors: protection against all kinds of impact, including impacts on the eco-system.
Essential for handling, transport and storage, corner protectors were previously made of rigid plastic. As a result of our environmental rationalisation project, polypropylene (PP) and polyethylene (PE) have been replaced by folded die-cut recycled cardboard.
Action taken regarding plastic films
Kraft paper instead of plastic films: protecting products and the environment.
Our profiles, previously separated from each other using a plastic film, are now separated by sheets of long-fibre Kraft paper, combining high resistance with eco-compatibility.

By reducing the thickness of plastic films, we have managed to save 6 quintals of PE and have reduced the use of plastic by a further 26%.
Where it was not possible to replace plastic with paper, in order to maintain the quality of the product, we have decreased the thickness of the protective films and converted to PE.
Reduction of the thickness of the plastic film for packaging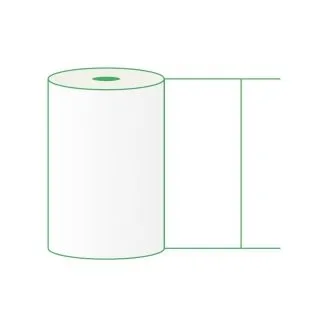 6 quintals of PE less per year
Overall reduction of plastic
Ecological paper tape:
glued to sustainability.
All our packaging is now sealed with paper tape, which has replaced traditional polypropylene.
COMPOSTABLE
Material capable of transforming into compost by biological decomposition within 3 months, without being visible any more.
BIODEGRADABLE
Material able to transform by 90% within 6 months by dissolving, in natural environmental conditions, in the chemical elements that compose it.
DURATION
A product that has a long life allows to consume less raw material and less energy to produce a replacement, also reducing waste.
STRENGTH
A resistant product is less subject to wear and can be used for longer, avoiding it being replaced by another product.
MAINTENANCE
Proper maintenance of a product is an essential condition for extending its useful life.
QUALITY
A quality product is a product with a high degree of excellence, made to be used with full satisfaction by those who have chosen it for a long time, avoiding it being replaced.
SUSTAINABLE DESIGN
When designing a product, it is essential to start from its functionality and elaborate its shape following principles of social, economic, ecological sustainability and with the aim of minimizing its environmental impact. As a result of this harmony between function, production and sustainability, we achieve the beauty of design.
PLASTIC RECYCLING
Despite their harmfulness to the environment, the main types of plastics have the advantage of being able to be recycled over and over again, using only 10% of the energy otherwise required to produce new plastic. When plastic is irreplaceable, choosing it recycled is a great advantage in terms of sustainability.
SUSTAINABILITY REPORT
It is the document that summarizes the commitments and results achieved by a company regarding the economic, environmental and social impact of its activities. The transparency of this information is essential to testify to the seriousness of the commitment in terms of sustainability and is useful for creating awareness inside and outside the company itself.
ACCOUNTABILITY
"To be responsible" to customers, collaborators, partners, citizens. It is the best explanation, albeit approximate, of accountability, which indicates the company's responsibility in demonstrating what has been done in terms of social well-being and respect for the environment.
ETHICAL CODE
It is the code that clearly specifies what are the values and responsibilities that companies share internally and externally.
ISO 14001
The certification specifies on a voluntary basis the managerial requirements and tools that characterize the company's environmental management system.
UPCYCLING
Upcycling consists in the reuse of waste materials in order to create new objects with a higher value and quality than the original object.
SUSTAINABLE DEVELOPMENT
It is development that meets the needs of present generations without compromising the ability of future generations to meet theirs.
A sustainable economy is not oriented only to profit, but to well-being and the improvement of the collective quality of life.