Aluminium structures
Project1: all in one cut. The easiest way to give scope to style.
Aluminium structures: Project1
Just one cut is not just a detail.
This is what makes the Project1 open wall system by Scilm stand out: with the exclusive "Just One Cut" technology, assembly and dismantling take place without any mechanical work or drilling, thanks to a 90° edge.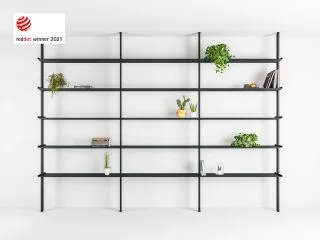 Aluminium structures: Project1
It always follows the same concept: smart everywhere.
It is visually elegant, since its minimalist clear-cut lines allow it to stylishly complement the living room, kitchen, bathroom and bedroom.